SPRING CLEANING TIPS 2021
March is here, which means it's time for some Spring cleaning. Try these ideas to get your job done faster, so you have more time for… well… you!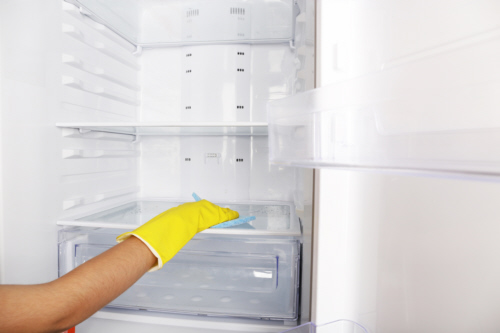 QUICK WAY TO CLEAN YOUR FREEZER
Unplug your freezer and remove all food.
Line the bottom of the freezer with paper towels to absorb excess water.
Fill a large bowl with boiling hot water, and place it on top of the paper towels.
Close the freezer door and allow steam to melt away the frost. After 5 minutes the freezer is ready to be wiped down with a sponge and your favorite all-purpose cleaner.
EASILY DISINFECT YOUR SPONGE
Does your sponge have that weird smell? Or, do you just want to make sure it's germ-free before wiping down the counters? Refresh your sponge! Since it, squeeze out moisture, and microwave it on high for one minute. Ta-da!
CLEAN THE GARBAGE DISPOSAL
Just because you can't see it, doesn't mean it doesn't need to be clean. Take a lemon. Slice the ends off of each side and cut it into eights. Throw the lemon wedges, a 1/4 cup of salt, and a few ice cubes to clear away any built-up residue or unwanted odors.
HALVE A LEMON TO CLEAN STAINLESS STEEL FAUCETS
Take half of a lemon and rub it into any stainless steel in the bathroom or kitchen. The lemon juice will remove hard water stains and rust. Bonus: It leaves you with a fresh, citrusy, and natural scent.
STEAM-CLEAN YOUR MICROWAVE
Before you wipe down the inside of the microwave, steam it! Fill a microwave-safe bowl with 1 to 2 cups of water and 2 tablespoons of white vinegar. Microwave for 5 minutes and your microwave will easily wipe-out in no time.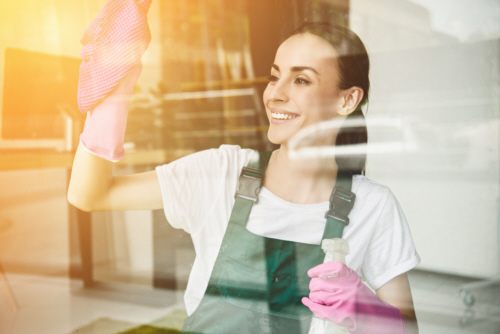 WASH WINDOWS ON A COOL DAY
Time your window washing wisely: Sunshine and heat will cause your windows to dry too quickly, leaving streaks. Try to clean your windows in the early morning or after the sun sets.
CLEAN YOUR SHOWER HEAD
If your shower head is detachable you can run through the dishwasher! If that's not possible, soak in vinegar overnight. To do that, fill a sandwich baggie with vinegar and secure ot over the shower head so it's fully submerged. Use rubber band or elastic hair tie. Leave it to soak overnight. Remove the bag in the morning, run the water for a few seconds and wipe down the outside of the showerhead.
CLEAN YOUR GRILL
Clean grills are easier and faster to cook on AND improves BBQ flavor. Your grill is probably kept outside so who knows what is crawling in it and growing in there…gross. Make sure your grill is lean and sanitary. The people over at BeyondYard.com did some interesting research and built an in-depth guide on grill cleaning. Check it out at
BeyondYard.com/clean-your-grill/
Want to take it to the next level? Check out Martha Stewart's Spring Cleaning Checklist.