4 STEPS TO DESTROY STRESS (Besides Getting a Massage)
Anti-stress techniques we could all use right now.
This year has been unlike anything most of us have seen. I could list here all things wrong in the world, but do we really need a recap of that? We have plenty of reminders of what's bad in the world.
Now more than ever is the time to destroy stress. It's time we get aggressive with our self-care. Eating well and exercise is a staple of self-care. But we need to go beyond that.
Stress creates extra cortisol in our system, which can impair your immune system and make you more susceptible to high cholesterol, diabetes, heart disease, and obesity.
We need to add in something more than self-care, something that transcends mere de-stressing techniques. It's time to pull out the big guns and add ANTI-STRESS to our regimen. Here you'll find some 4 steps to destroying stress (stress-destroying habits) that will provide space for connecting to yourself and reclaiming moments of joy.
1. ADD ONE SOUL-FILLING RITUAL TO YOUR ROUTINE EVERY DAY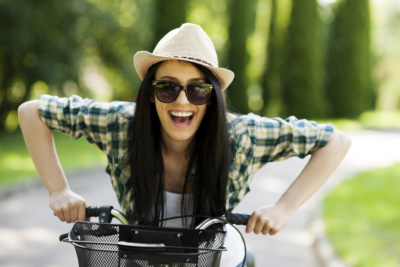 What's the one thing you love that you feel like you never have time for? Playing music? Riding your bike? Writing? Reading? Taking a bath? Turn that guilty pleasure into a nurturing habit.
Give it a name and timeframe and write it down to remind yourself.
"When I get home from work I will work on my art project for one hour"
Or
"I will take a half-hour bath every night before bed."
If you can't seem to find an extra 30 or 60 minutes in your day for this ritual, then that might mean you need it the most. Make it your highest priority to FIND THE TIME.
2. TURN OFF ALL MEDIA, AT LEAST ONE HOUR BEFORE BEDTIME
That means your TV, your laptop, AND your phone.
Allow your body to wind down and prepare for sleep. No news on TV. No news alerts from your phone. Don't even use alarm settings on your phone. Spend the $10 needed to get a stand-alone alarm clock, so you can. Charge your phone in a separate room.
Consuming media before bedtime can have a negative effect on how well and how long you sleep. It can make it more difficult to fall asleep while also reducing the amount of time you sleep,leaving you feeling tired and lethargic the next day.
3. MAKE A CONCERTED EFFORT TO STOP COMPLAINING
When you complain, your body releases the stress hormone we talked about called cortisol.
Complaining is a habit that can feel good for a moment but never longer than that. It's like a steam release valve. It depressurizes a stressful moment, but it doesn't change what's causing the pressure. It can also be infectious, creating an environment where people commiserate over shared or personal grievances. This can only be productive if. It is followed by some sort of collaborative problem-solving that helps foster a more supportive environment.
What's wrong is always available to us. But so are alternatives.
Complaints are typically a signal that action is needed. The next time you find yourself wanting to complain, instead shift your attention to how you can change your circumstances—and then do the best you can wherever possible.
4. OKAY, NOW THAT YOU HAVE ALL OF THAT–DECLARE IT!
Now that you have the steps to destroy stress… Declare it! This will make it real. By telling your loved ones what you are going to destroy stress it will hold you accountable. In fact, getting a friend or family member to commit to these changes with you will create even more accountability and a structure for success! Declare it, and share it.