Massage Sacramento
Although everyone will receive a customized treatment, we provide you with a choice of several massage modalities.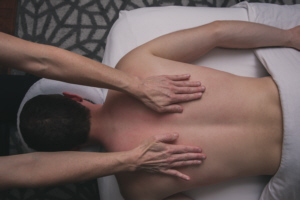 INTEGRATED MASSAGE
Integrated Massage has a little something for everybody! This therapeutic and relaxing massage is determined by your needs and is specifically designed to renew your body, so there isn't anyone it can't do its magic on. Its aim is to release tension, reduce pain, increase oxygen flow, and relax and work toxins from your muscles. This massage incorporates a variety of bodywork techniques, including Swedish, Deep Tissue, Trigger Point Therapy, Soft Tissue Release, and Aromatherapy. Read more about our Integrated Massage.
$110 – 60 minute massage
$150 – 90 minute massage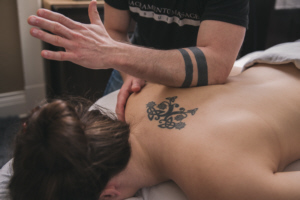 DEEP TISSUE MASSAGE
Deep Tissue Massage focuses on those deeper layers of muscle tissue which tend to hold a lot of what nags us. Many people don't realize that how wound up we get actually has a lot to do with the stress and tension we have stored here! Therefore, the primary aim of this treatment is to help relieve muscles of this chronic tension—but its effects often achieve much more, reversing poor posture, relieving chronic pain, and improving mobility. This technique is equally beneficial for individuals in extreme fitness training programs and those who spend much of their day at a desk—it can make just about anyBODY feel incredibly renewed! Although Deep Tissue may create some soreness during and following the treatment, most people experience pronounced physical and stress relief within the next 24-48 hours. Read more about our deep tissue massage.
$110 – 60 minute massage
$150 – 90 minute massage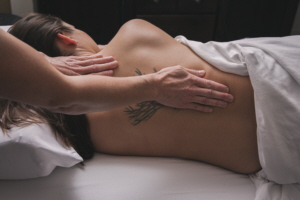 PRENATAL MASSAGE

Prenatal Massage (also known as Pregnancy Massage) is a form of therapeutic bodywork geared toward the distinct needs of the pregnant woman. The point of this technique is first and foremost to provide much-needed care for the mother-to-be. Specifically, Prenatal Massage targets muscles and joints affected by the dramatic physiological changes brought on by pregnancy. In doing so, it provides relief for the mother and baby, promoting relaxation and good health for both—quite literally, good for the whole family! The treatment adjusts according to the stage of pregnancy. Read more about our prenatal massage.
$110 – 60 minute massage
$150 – 90 minute massage
Add-On Treatments – Consider adding on one of these treatments to a 60 Minute Deep Tissue or Integrated Massage.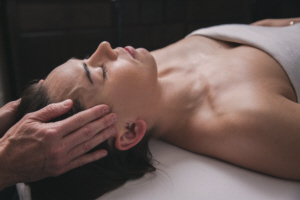 FACIAL MASSAGE
While we often think of massage as a below-the-neck thing, it's just as important to show love to our heads and faces! With this in mind, Facial Massage addresses tension headaches, nasal congestion, TMJ disorders, and migraines. Various techniques are applied: use of pressure points in the face and neck enables relaxation throughout the body; flowing massage techniques increase circulation in the face; a scalp massage targets specific nerve endings in order to stimulate the nervous system as a whole. If received on a regular basis, Facial Massages can help: "tighten" and lift the facial muscles, maintain good skin health, and preserve an overall youthful appearance and well-being. Look at that smile! Add-On Only.
$160 – 60 minute massage + 30 minute facial massage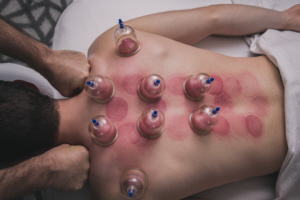 CUPPING TREATMENT
It may look weird, but it feels great—and it works! Our cupping treatment is a targeted (typically upper body) treatment that is designed to loosen extremely tight muscles and break up stagnation in the tissue. Suction cups are applied to the skin, drawing in the skin and superficial muscle layer. Some of these cups are moved along the surface of the skin to activate circulation and the release of tension. Because the "vacuum" brings blood near the surface of the skin, some markings should be expected. Therefore, this treatment is not recommended for those who are opposed to the appearance of bruising. That said, the results—much like those of Deep Tissue Massage—are totally worth it. Add-On Only.
Read More About Our Cupping Treatment
$160 – 60 minute massage + 20 minute cupping treatment