Natural Ways To Ease The Pain Of Tendonitis

By Amber Scriven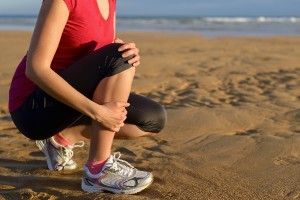 Tendonitis in the arm crops up for many people, and they may not know how to treat it beyond prescriptions, surgery and bodywork like massage and acupuncture. This sharp, painful ache is brought on by repetitive use of the muscles, causing inflammation or thickening of the tendons in that region and lets face it: it hurts!
Here are some natural ways you can ease your discomfort between bodywork appointments:
Taking vitamins C, E, zinc and selenium encourages the healing of soft tissues.
Your homeopath has a whole slue of remedies to choose from for tendonitis and they can help find one that is specific to your needs.
Vinegar and black pepper added to olive oil can be rubbed on the area to improve circulation and astringe the muscles to stop them rubbing up against the tendons causing pain.
Try cooking with celery seeds and turmeric more often, or even taking them as a supplement 3 times a day, as they are anti inflammatory. Turmeric is a great topical in oil form too. Ask your herbalist to prepare some for you, or maybe they have a prepared form you can take home.
A compress made of slippery elm, rosemary and cayenne pepper is good to heal, improve circulation and un inflame too. (To make a compress, simply cut a small square of white cotton, place the ingredients in the middle and tie the corners together. Soak the compress in warm water for a few minutes and press onto the painful area.)
Bromelain is a natural anti-inflammatory enzyme that you could ask your doctor about adding to your supplement regime.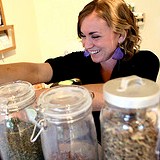 Reprinted with permission from Amber Scriven, MS LAc RYT
www.WellBeingACU.us
www.MarinYogaHikes.com
Amber teaches yoga all over Marin county California & see's acupuncture clients out of her family based clinic in San Anselmo.
Acupuncturist, yoga teacher, herbalist, food lover, and health writer, Amber is the founder of Marin Yoga Hikes and is the co-owner and Acupuncturist at Acupuncture & Homeopathic Studio & Front Street Yoga, Novato.
She writes for various online health publications while providing integrative solutions to health care using a blend of everything she has learnt.