Summer Self-Care Rituals
Today marks the first day of Summer—a perfect time to try incorporating that new self-care ritual or habit (or two) into your day and make your Summer that much more enjoyable. It's a time for filling the soul. Warm nights, bare feet, a new chapter.
Here we'll give you some ideas to bounce around. Take your pick from any of these easy Summer self-care rituals.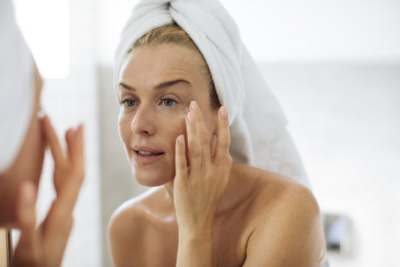 1. Revamp Your Skincare Routine
As the seasons change, so do our skincare needs. The warmer weather and increased humidity are telling your skin's sebaceous glands to start producing excess sebum (natural oil). This excess oil on the skin can lead to blocked pores and a greasy appearance—which is okay! It's all natural. But there are ways to circumnavigate it.
During Summertime, your skin is more exposed to harmful UV rays, increasing your melanin production. (Melanin has photoprotective qualities which protect your skin from sun damage.) Other skin problems can entail itchy skin, sunburn, or rash due to sensitivity to sun exposure.
How To Create The Ritual:
Add it to your existing morning or evening routines. Maybe after your morning shower you use that new SPF lotion that helps protect your skin.
Another option is you put on your nighttime face lotion, add an antioxidant serum. My favorite is VINE[ACTIV] OVERNIGHT DETOX OIL, from Caudali. In addition to the burst of antioxidants it provides, it contains the following essential oils: neroli, lavender, carrot, white sandalwood, and petitgrain. Smells so good, it's unbelievable!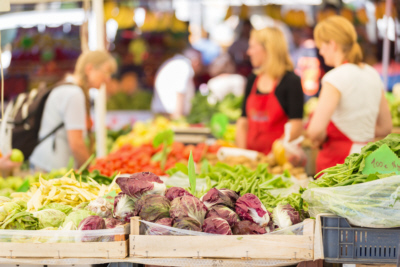 2. Explore Local Farmers' Markets.
We are lucky to live in California, where amazing produce is grown so close to home. Take advantage of seasonal produce and regional vendors. A weekly trip to the farmers' market can be a great opportunity to connect with your local community, try new foods, and explore healthier options for your diet going forward.
You can find a list of local farmers' markets here:
California-Grown.com has the area's most up-to-date list of Certified Farmers' Markets. Or maybe even better yet, print out this convenient map + schedule
How To Create The Ritual:
Add a recurring event to your calendar! Take a look at the one we provided (link above) and pick a time/location you feel would work well with your schedule. Create an event in your calendar. For those who don't look at their calendars often—be sure to set a reminder. Once you go a few weeks straight, you'll start settling into the habit. At that point, you're already well on your way to reaping all the benefits!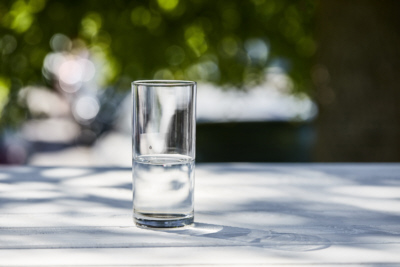 3. Drink More Water
In the summertime, our bodies try to cool down through sweating, the body's natural process for regulating internal temperature. This can, in many cases, cause dehydration. Drinking more water is essential during these summer months, as less water content in the body can lead to a variety of side effects, including persistent headaches, sluggish bowel function, dull skin, fatigue, and more.
The solution? Water. So easy. Do it. You won't even need to thank yourself later—you'll hardly remember taking that extra gulp.
How To Create The Ritual:
Add it to something you already do routinely. Some ideas? Brushing your teeth, sitting down for a meal, having coffee. Tell yourself (or better yet, write it down): "I will have a glass of water after I brush my teeth." Or: "I will drink one glass of water for every cup of coffee (or wine) I drink." Or get into the habit of filling a large reusable water bottle every morning and taking it with you throughout your day.
I got this ritual creating idea from the book Tiny Habits: The Small Changes That Change Everything by BJ Fogg PhD
Zach Stahlecker, CMT, CAMTC #41331
Zach Stahlecker is an experienced bodyworker in Sacramento and owner of Sacramento Massage Studio. Over the years, he has created a thriving practice and an environment that unites serenity with healing. He prides himself on providing professional therapeutic services in a warm and comfortable manner.
---
Other articles you might also be interested in: Spring Self-Care Rituals
---