Fall Self-Care Rituals
Today's the first day of Fall! When you think of this season, a few things may come to mind (namely everything pumpkin-flavored). Well, it's also a perfect time to start slowing down. To prepare for our latest turn of autumn, consider incorporating some simple Fall Self-Care Rituals that will help re-ground you.
We're happy to share a list of routines for inspiration.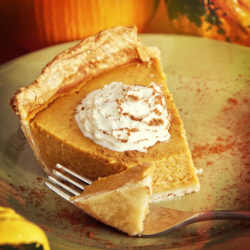 1. Do Some Baking
The minute the leaves start to brown, we get that signal to start spending more time inside. What better way to take advantage of that than doing something creative that also tastes awesome?

Baking promotes mindfulness and reduces stress. Studies have also shown that it can inspire a release of oxytocin if you happen to be baking for someone you love.

Try something new and fun as a way to explore your playful side. Get experimental or revisit a family recipe that brings back fond memories.

How To Create The Ritual:
Pick a day of the week that typically works for you. Maybe Friday mornings? Wednesday evenings? Put it on your calendar and give it a fun name. "Friday Fall Baking" or "Sourdough Sunday!" Maybe a "Key Lime Pie Just Because They're Out of Season!"

Acquire baking equipment essentials that you love working with or have always wanted to try out. If you invest in bakeware, you'll want to use it! Check out GreenPan for nonstick ceramic bakeware (no toxins, chemicals, or plastics!).

And if you happen to be new to the whole thing, these five great tips on better baking habits will put you on the right track.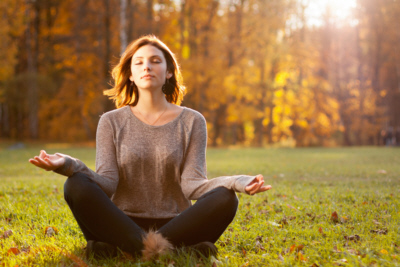 2. Meditate More
Fall is about grounding, first and foremost. Hard to go a better route than meditation, right? Fall, in our psyche, heralds things to come–school, holidays, and (sometimes forced) interactions with family and friends. Clear your mind and get in touch with your needs. It may turn out, with some tuning in, that just a little meditation's all you need to get through a few select stressful situations. Whether it's clarity, confidence, or calm you're seeking, meditation will light the path.
How To Create The Ritual:
Make yourself a short, realistic goal. It can be 10-20 minutes. Heck–even five minutes. The important part is that you're honest with yourself about what you intend to commit to. You can add this to your existing morning or evening routines. While your morning coffee brews, you might have a seat on your meditation cushion.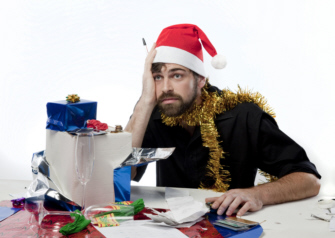 3. Avoid Holiday Hoopla
Finance, Food, Family – The Three F's. We all cherish these things, but too much of it can create stress, which, even if you're not aware of it, will nevertheless build up in your body. The holidays, as luck would have it, are loaded with all of them.

Use the first day of Autumn to commit to better boundaries around The Three F's.

How To Create The Ritual:
Don't overextend yourself if you're trying to save money! Make a vow you will not be participating in a gift exchange. Make your own gifts, if time and resources permit. Check out House Beautiful for some ideas on creating great DIY holiday gifts: https://www.housebeautiful.com/entertaining/holidays-celebrations/g2789/diy-christmas-gifts/

It seems like everything is covered in chocolate, dosed with maple, or flavored with pumpkin spice. If having a Venti Pumpkin Spice Latte is your weakness, allow yourself one of these treats a week, or according to whichever regimen makes sense for you. Or order a Small. It will keep you from overdoing it, while giving you something to look forward to. The best of both worlds!

Commit to buying candy the day before Halloween, not several weeks beforehand, and plan holiday menus that feature fruits and veggies instead of fat and sugar only.

Be really clear about your expectations regarding family and friends. Say no if the thought of being around a bunch of people feels like it would require too much of your energy. On the flip side, make sure you are not being a hermit. If you feel lonely, reach out to someone, make plans for drinks out or host a dinner at your place. Autumn is when the leaves fall down–but that doesn't mean we need to!
Zach Stahlecker, CMT, CAMTC #41331
Zach Stahlecker is an experienced bodyworker in Sacramento and owner of Sacramento Massage Studio. Over the years, he has created a thriving practice and an environment that unites serenity with healing. He prides himself on providing professional therapeutic services in a warm and comfortable manner.
---
Other articles you might also be interested in: Spring Self-Care Rituals
---
Tag: Fall Self-Care Rituals