Northern California Skincare Brands
Keeping it in California.
Supporting Local Businesses.
We love supporting local businesses. Shopping locally means less maintenance, less corporate jargon, more money reinvested in your community, and fewer worries about where or to whom your money is actually going. But expanding our scope beyond our neighborhood to the broader Northern California region can be just as rewarding for us and everybody involved.

Here are 4 "somewhat-local" boutique skincare brands that you may not know about. Check them out! They're doing great things and deserve it more than that one chain store at the mall!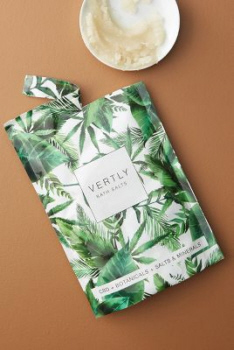 OUR FAVORITE PRODUCT: Muscle Soak Bath Salts
WHAT IT IS: A bath salt that relaxes both the body and the mind. In addition to Arnica, Lavender, Lemon, and Clary Sage, the Muscle Soak Bath Salts boast 100mg of full-spectrum Hemp Extract.
WHY WE LOVE IT: The care and time put into this product is self-evident. Handcrafted in small batches, the Arnica Flower is slowly extracted over a period of three weeks, resulting in a potent extract to fortify these wonderful bath salts.
WHERE THEY'RE LOCATED: Novato, California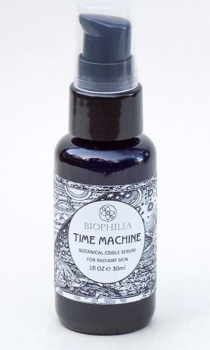 OUR FAVORITE PRODUCT: Time Machine Rejuvenating Facial Serum
WHAT IT IS: Time Machine is a powerful gel serum suitable for all skin types. The result of ten years of research, Time Machine is informed by ancient wisdom and crafted with modern technology. It's no wonder that its high quality has made it a bestseller at Biophilia, cementing its status as one of the ultimate serums out there regardless of skin type.
WHY WE LOVE IT: Time Machine Rejuvenating Serum contains hibiscus extract, apple stems cells, botanical-based hyaluronic acid, minerals, vitamins, and therapeutic-grade essential oils. This edible (yes, edible!) serum supports healthy, rejuvenated skin while naturally boosting collagen.
WHERE THEY'RE LOCATED: San Rafael, California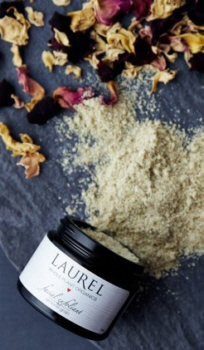 OUR FAVORITE PRODUCT: Almond Rose Exfoliant
WHAT IT IS: The Almond Rose Exfoliant is not only a gentle manual exfoliant—its hydrating nutrients double as a nourishment-rich mask!
WHY WE LOVE IT: Gentle on all skin types, this non-irritating exfoliant mask is 100% Whole
Plant Organic. Mild grain exfoliators slough away dead skin while roots and petals infuse it with
hydration, vitamins, and antioxidants. You are left with a soft, plump, and dewy glow.
WHERE THEY'RE LOCATED: Sausalito, California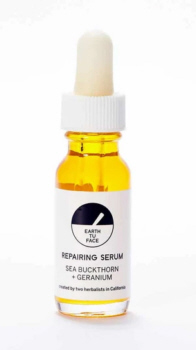 OUR FAVORITE PRODUCT: Treatment Serum
WHAT IT IS: An intensive treatment serum for the face and delicate eye area. The high botanical content of this serum promotes healing through inhibiting free-radical activity.
WHY WE LOVE IT: While you can use it all over your face, we like to use it specifically as an under-eye treatment. Its Rose Geranium improves elasticity, Sea Buckthorn repairs damaged skin and reduces the appearance of wrinkles, and its Roman Chamomile reduces inflammation while balancing oil levels.
WHERE THEY'RE LOCATED: San Francisco, California
Zach Stahlecker, CMT, CAMTC #41331
Zach Stahlecker is an experienced bodyworker in Sacramento and owner of Sacramento Massage Studio. Over the years, he has created a thriving practice and an environment that unites serenity with healing. He prides himself on providing professional therapeutic services in a warm and comfortable manner.
---
Other articles you might also be interested in: The Art Of Bathing
---