Sacramento Small Business Owners: On Self-Care
By Zach Stahlecker, CMT
We are in the middle of a global pandemic, and a powerful & necessary social movement. If concerns about the welfare of others hasn't overshadowed your self-care routine, maybe the fact that your typical self-care outlets are closed is having an impact.
Many small business owners have been asked about what they are doing to take care of their businesses. A fair question, sure, but more importantly: What about self-care? This is potentially the most difficult thing a small business owner has to face in their career. The fact is, taking care of yourself is more important than ever. (Especially considering, on top of everything else, that many of our self-care outlets are temporarily closed down).
I asked Twelve Sacramento Small Business Owners to tell me how they are practicing self-care. Here's what they said.
---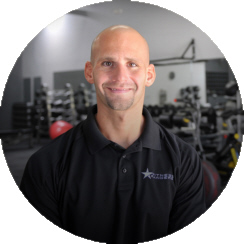 "I have been doing a lot more cardio. Stair climbing and running. I have also been working with
Luvita meal prep and delivery
to ensure proper nutrition. I have been spending a lot more time with my family. I have been doing a lot of work at the gym to update and improve our facility. We have hosted multiple blood drives and fundraisers at the gym to continue to keep our community engaged."
Website: FitnessRangers.net
How To Support: Buy A Class Package
Follow On Social:
---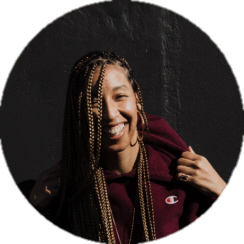 "As a black woman in this time it has not only become important but necessary to strategize and actively participate in self-care practices. With the bombardment of unsolicited inquiries around race many black women are receiving in this time, the first and foremost strategy is to be sagacious in the use of energy and time. Many of us, like myself, have been pulled away from our day to day activities due to our understanding of the dire importance of educating and responding to issues surrounding race as it pertains to the response of white people at large trying to fix a centuries old issue within a week's time."
Website: AfroYoga.org
How To Support: Work with her
Follow On Social:
---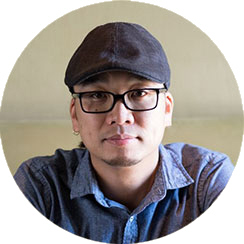 "It's been a crazy few months with Covid, my mother's passing in April and the protests. I've been trying to keep myself busy as much as possible with work and on down time I picked up a new hobby of
aquascaping
, it's been a good way to keep busy and relax. Working on my 3rd tank in 3 months . Lol"
Websites: KruRestaurant.com & KodaikoRamen.com
How To Support: Buy Gift Cards at Kodaiko & Kru
Follow On Social:
---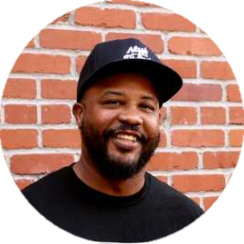 "I meet with my psychiatrist every Monday. The reason for going to therapy is because it is not fair to put all your problems and feelings on family and friends. They might have their own problems that they're dealing with. I also have been doing a juice 7 day juice cleanse lately. Third is something that I just recently started doing and it is the "breathe" app that pops up on my Apple Watch. It always notifies me at a time that I do need to breathe. "
Website: NashAndProper.com
How To Support: Get some food & buy a t-shirt
Follow On Social:
---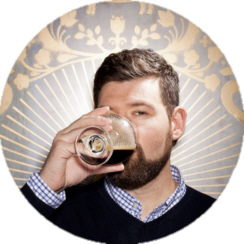 Clay Nutting
Canon
"I am in the restaurant industry, so my business was hit hard, and while I have still been working, I am definitely spending more time at home. My self-care strategy is hanging out with my kids. Watching how quickly they grow up reminds me to be present and puts everything into perspective."
Website: CanonEastSac.com/
How To Support: Reserve a table
Follow On Social:
---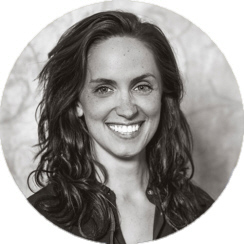 "While our practice was closed, I focused on staying on semi-regimented schedule (thanks to my shepherd) and being active outside by gardening and biking kept me staying positive with the struggles of being a small business owner and all the changes needed to return to patient care.
Lastly, keeping in touch with our patients during quarantine helped the most whether they know it or not. I have appreciated the compassion and support from all our patients!"
Website: ArtisanDentistry.com
How To Support: Schedule an appointment
Follow On Social:
---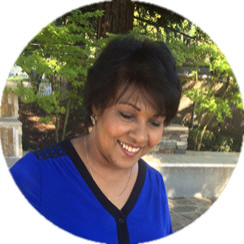 "It was very therapeutic cleaning my garage and sing as loud as I want. I don't know most of the words but felt good. I am grateful that things are calm now and I am ready to go back to work. I missed my extended family."
Website: facebook.com/CafeConnectionCaribbeanCuisine/
How To Support: Go and have a meal! (Once they reopen.)
Follow On Social:

---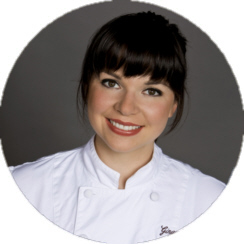 "It has been very hard to do any selfcare at all during this time and I haven't done the best job. I hop on my peloton, sit in my backyard and watch the sunrise with a cup of coffee. Eat fresh organic fresh fruits and veggies and enjoy/savor chocolate in moderation. Get the roller out and roll my neck while to kiddos watch TV. Paint my toenails and lock myself in my bathroom. Do a project individually with each of my kids for some one on one. This helps me be more present. Do virtual yoga although I desperately miss studio yoga…ugh"
Website: GingerElizabeth.com
How To Support: How To Support: Buy someone a box of chocolates
Follow On Social:
---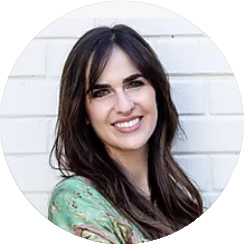 "Self care is more important now more than ever, it allows me to take time for myself and re-prioritize what is truly important. During these challenging times, it is easy to get caught up with current events and spin into a downwards circle of negativity or stress. I found the combination of yoga and a 10 min meditation on my headspace app can really change a girls perspective and attitude! I was never one for at home yoga, but found both live streaming yoga and the youtube channel "Yoga with Adrian" to be exactly what I need to step away from stressful situations and take time for myself."
Website: BardisHomes.com
How To Support: Sign-up for their newsletter
Follow On Social:
---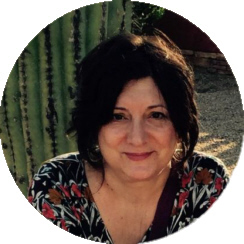 "I walk in my garden and look for new growth. When I see new blooms, it reminds me that all is well. I look at my neighbor's kids who are oblivious to what's going on, on a blanket in the front yard. They are having a tea party. It gives me hope. I spend each day trying to find one thing that will remind me that it will all be ok."
Website: FreeportBakery.com
How To Support: Buy Some Cakes!
Follow On Social:
---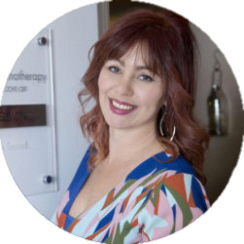 "Since I am a Clinical Hypnotherapist I spend a lot of time encouraging others to step up their self care, and especially so during times of elevated stress. Ironically, the hardest time to practice good self care and healthy habits is when we need them the most, because those are the times we are not feeling our best.
Since I want to make sure I practice what I preach I am incorporating a daily practice of meditation (even if it's short some days!) and stepping up receiving hypnotherapy for myself to ward off stress, anxiety and fear. Making sure that you have a good self care routine and personalizing it to what you love to do goes a long way during times of stress. That way you have some go-to's already established."
Website: SacramentoHypnotherapy.com/
How To Support: Schedule an appointment
Follow On Social:
---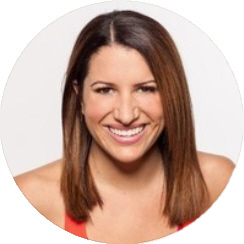 "I'll be honest. Self-care, in the typical sense, has never been a strong practice of mine. But the forced closures has allowed me to slow down in a way I haven't been able to since opening TEAMride. I now find joy in being outside more often, going on daily walks and getting more consistent sleep. The rest, of both my mind and body… that has definitely been the silver lining."
Website: Team-Ride.com
How To Support: Buy a 5, a 10, or a 20 Class Pack! (hup hup!)
Follow On Social:
---